Image Of The Day
Trending Around The Web
Trending Videos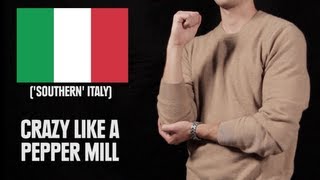 Know the different body gestures used around the world so you don't offend a culture with the wrong sign
Views : 87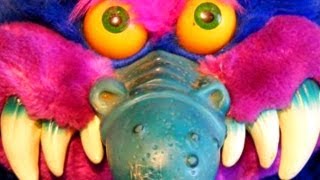 Technology moving so fast that things that 'wowed' us now make us wonder what was so exciting then
Views : 106
With over 1 billion people, India seems to be proned to bizarre birth defects. No doubt there is a high rate of incest
Views : 127
The reason why Mayor Bloomberg wants to reduce the size of sodas and Big Macs
Views : 173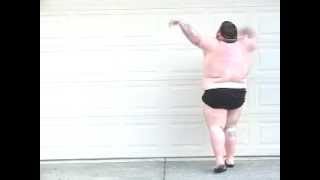 Is it the fat or is he just really bad on timing the beat
Views : 117
Jam Box
Irie Jam Radio's 20th Anniversary events scheduled for 2013
FEB 2 - PURE ELEGANCE @ RESORTS WORLD CASINO
---
MAR 3 - IRIE JAM ONLINE AWARDS
MAR 9 - Merritone Party @ The Resort World Casino
APR 28 - IRIE JAM FASHION RAVE @ RESORTS WORLD CASINO
---
MAY 25 - ADIDAS GRAND PRIX @ RESORTS WORLD CASINO
MAY 27 - GOLDEN KRUST FAMILY FUNDAY
JUN 23 - IRIE JAM/ FAMILY FESTIVAL
---
AUG 3 - THE IRIE JAM ANNIVERSARY BALL
SEP 1 - IRIE JAMBOREE
SEP 2 - IRIE JAM BIG TRUCK/ WEST INDIAN DAY PARADE
---
NOV 23 - SOULMATE
NOV 27 - THE IRIE JAM CHURCH SERVICE
DEC 8 - THE IRIE JAM GOSPEL CONCERT
DEC 21 - THE IRIE JAM CHRISTMAS BALL
It is understandable that religious types hate anyone who does not share their non-sensical beliefs but to unleash in-humane brutality on someone for that reason is absolute barbaric and criminal.
This past week two students at University Of Technology (UTECH) Kingston, Jamaica who were accused as being gay were beaten by the security staff employed to protect 'ALL' students from violence. Hopefully these ignorant and arrogant men will be properly punished by the legal system.
Supposedly the student community were prepared to beat the boys to death and the security intervened to protect them but as seen in the photo, they are just executing their own violence. These are the students who will be the potential leaders of tomorrow.
This is a country that proclaims christianity and declares that the god they worship made and 'loves' everyone, just not those who they determine as unacceptable. What they are ignorant to is the fact that another christian group around the world known as the Klu Klux Klan thinks the very same thing of black people and have been exacting the same kind of violence against them for many years, in the name of very same god! How can one god be so confused as to who is preferred?
While this is not the attitude of all Jamaicans, those who do not stand for this barbarism should stand up against it and lead the authoritative action to prosecute offenders.
UPDATE November 2
Marksman Ltd, the employer of the security personnel that were involved in the onslaught have been fired. This after a 'thorough' investigation (probably just the Youtube videos) and to set the standard that they do not tolerate this action from their staff. Obviously they need to do more training.
Radio Show Schedule
Mon
DJ Roy

---

DubbMaster Chris
10am - 11am

---

8pm - 9pm
Tue
DJ Roy

---

DubbMaster Chris
10am - 11am

---

5pm - 7pm
Wed
DJ Roy
10am - 11am

---

6pm - 7pm
Thu
DJ Roy

---

Turn It Up Thursdays - Dub Master Chris
10am - 11am

---

8pm - 10pm
Fri
DJ Roy

---

Jabba, DJ Cali B & Team
10am - 11am

---

8pm - 10pm
Sat
DJ Roy & DubbMaster Chris
1pm - 6pm
Sun

Fact OF the Matter with Irwin Clare & Aubrey Campbell

---

Caribmix Sunday Sports Segment

---

Caribmix Reggae Soul Connection

8pm - 9pm



---

9pm - 10pm

---

10pm - 11pm
Irie Jam Media Group is a media powerhouse incorporating Radio, Events, Grassroots marketing and Web 2.0 as a medium for relaying information. Reaching over 15 million listeners in major New York Burroughs including Bronx, Brooklyn, Manhattan, Queens, Staten Island.
1 Cross Island Plaza Suite 224 . Rosedale, NY 11422 . 718-723-4743
Irie Jam Media Group Inc does not share the views or opinions of its contributors.