Image Of The Day
'Queen Of The Minstrel' artist Cornell Campbell posing the style of the 80s
May/22/2013
Views: 14
Comments: 0
---
Trending Around The Web
Trending Videos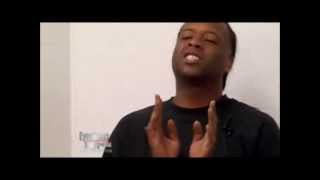 Police beating kills the man
Views: 20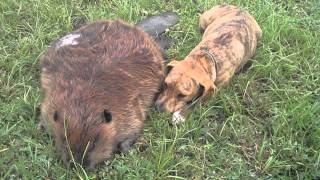 So animals are sensitive to loss. This dog appears to be mourning the loss ,of his buddy the beaver.
Views: 21
Why do people talk to animals in 'baby talk'? Why do they talk to animals period!
Views: 19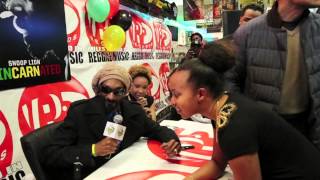 DOGGISODES Ep. 25 - Snoop Lion chatting with David Letterman about his new persona and business acumen
Views: 62
More 'ridiculousity' from religious extremists. The christian group 1 million moms wants KMart to pull their commercial 'Ship My Pants' because it offends them since it is too close to the word Sh*t. What! Absolute silly!
Views: 84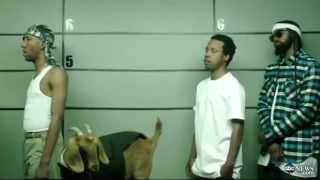 When there is an ad that seems so blatantly racist, it tends to be created by someone of the offended race. Such is the case of the Mountain Dew commercial
Views: 87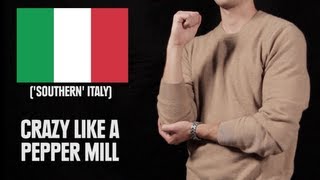 Know the different body gestures used around the world so you don't offend a culture with the wrong sign
Views: 107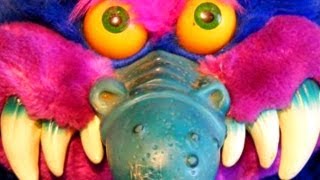 Technology moving so fast that things that 'wowed' us now make us wonder what was so exciting then
Views: 116
With over 1 billion people, India seems to be proned to bizarre birth defects. No doubt there is a high rate of incest
Views: 140
The reason why Mayor Bloomberg wants to reduce the size of sodas and Big Macs
Views: 202
Irie Jam Radio's 20th Anniversary events scheduled for 2013
FEB 2 - PURE ELEGANCE @ RESORTS WORLD CASINO
---
MAR 3 - IRIE JAM ONLINE AWARDS
MAR 9 - Merritone Party @ The Resort World Casino
APR 28 - IRIE JAM FASHION RAVE @ RESORTS WORLD CASINO
---
MAY 25 - ADIDAS GRAND PRIX @ RESORTS WORLD CASINO
MAY 27 - GOLDEN KRUST FAMILY FUNDAY
JUN 23 - IRIE JAM/ FAMILY FESTIVAL
---
AUG 3 - THE IRIE JAM ANNIVERSARY BALL
SEP 1 - IRIE JAMBOREE
SEP 2 - IRIE JAM BIG TRUCK/ WEST INDIAN DAY PARADE
---
NOV 23 - SOULMATE
NOV 27 - THE IRIE JAM CHURCH SERVICE
DEC 8 - THE IRIE JAM GOSPEL CONCERT
DEC 21 - THE IRIE JAM CHRISTMAS BALL
The aging rock musician Ted Nugent has long harbored hate for non-whites but in order to make it in the music business he always claimed that he is not prejudiced because he has black friends (though they never go to his house cos he lives in the woods and could 'accidentally' get shot). Well over the past four years he continually made statements that exposed his bigoted ideals, including calling Obama the 'cotton pickin communist' and numerous similar crazy words.
After seeing the reality of the state of the new American mind based on the election results, the bigot Ted Nugent tweeted his true thoughts about blacks:
"Pimps whores & welfare brats & their soulless supporters have a president to destroy America. Obama is a subhuman varmint! u just voted for economic & spiritual suicide. Soulless fools."
This is clearly the state of mind of the Republican party since they never condemn these statements and tend to applaud these people including Rush Limbaugh, the dumb-ass who wanted Obama to fail. The Republicans must realize that their associations with extremists who are stuck in the puritan era brands them as being a party of greedy, selfish, bigoted, hateful and oppressive people who just want to revert to the time of slavery and female subjugation.
The problem is that even though the election results clearly shows that Americans do not want their arcane ideals, those extremist still believe they can make us do what they want so they are planning to ramp up their efforts to market their hate. Now promising violence with words of 'revolution' from the idiot Donald Trump. It's over for the Republicans!
Related Articles
Radio Show Schedule
Mon
DJ Roy

---

DubbMaster Chris
10am - 11am

---

8pm - 9pm
Tue
DJ Roy

---

DubbMaster Chris
10am - 11am

---

5pm - 7pm
Wed
DJ Roy
10am - 11am

---

6pm - 7pm
Thu
DJ Roy

---

Turn It Up Thursdays - Dub Master Chris
10am - 11am

---

8pm - 10pm
Fri
DJ Roy

---

Jabba, DJ Cali B & Team
10am - 11am

---

8pm - 10pm
Sat
DJ Roy & DubbMaster Chris
1pm - 6pm
Sun

Fact OF the Matter with Irwin Clare & Aubrey Campbell

---

Caribmix Sunday Sports Segment

---

Caribmix Reggae Soul Connection

8pm - 9pm



---

9pm - 10pm

---

10pm - 11pm
Irie Jam Media Group is a media powerhouse incorporating Radio, Events, Grassroots marketing and Web 2.0 as a medium for relaying information. Reaching over 15 million listeners in major New York Burroughs including Bronx, Brooklyn, Manhattan, Queens, Staten Island.
1 Cross Island Plaza Suite 224 . Rosedale, NY 11422 . 718-723-4743
Irie Jam Media Group Inc does not share the views or opinions of its contributors.